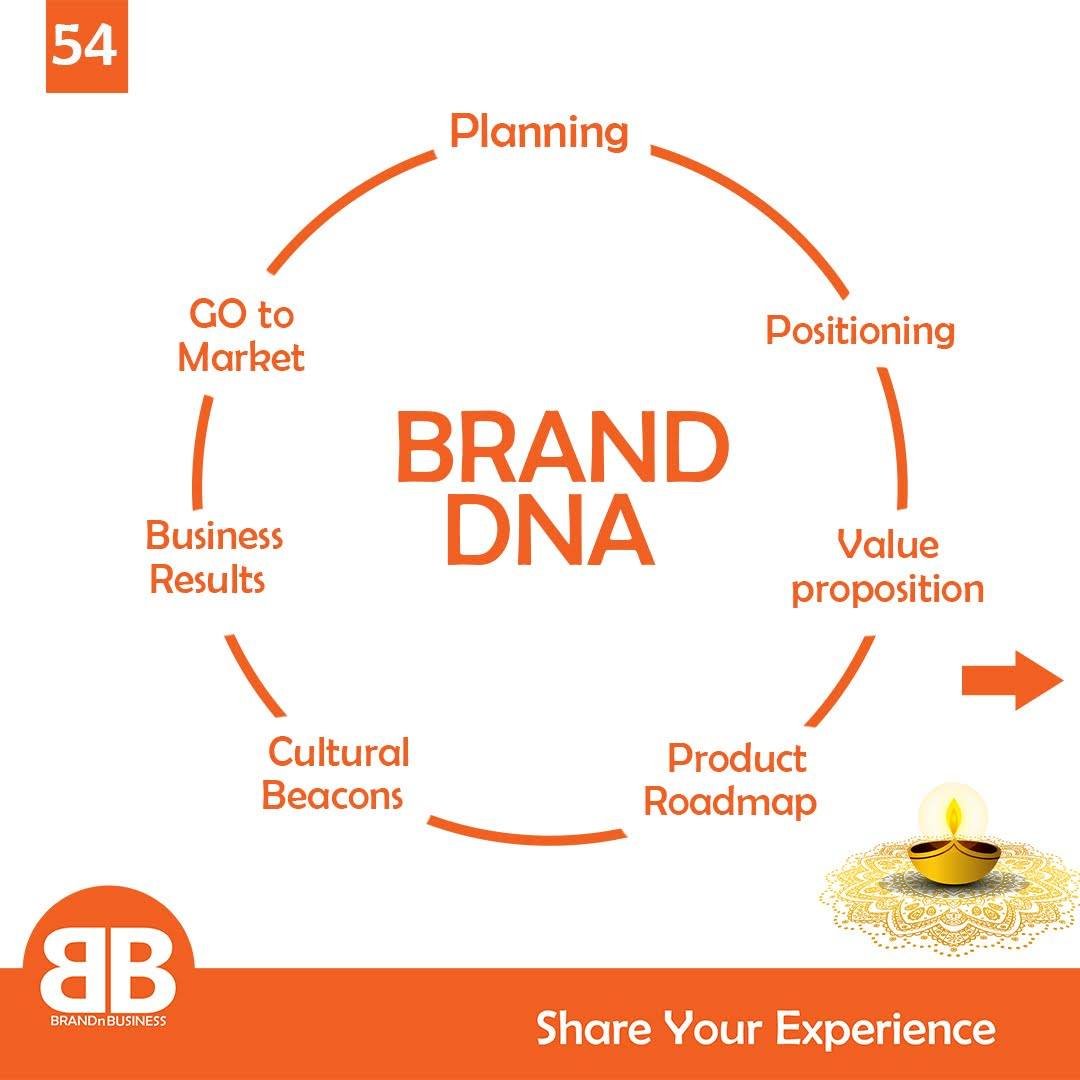 Why is branding important? Branding is the nuanced art of actively shaping your brand. With creativity, skill, and strategy, a brand can establish an identity that sets itself apart from the competition and sparks a connection with its audience.
Branding is what gives you a reputation and, ultimately, a future. Because of the importance of branding, businesses and organizations should build a strong brand right from the start so they can consistently maintain it as they grow.
If you're asking why branding is important, we'd challenge you with a counter-argument: Is there any time branding isn't important?
According to the best branding agency BrandnBusiness Pune says, Branding is everything. Here are the main reasons why branding matters.
1. Great branding shows customers what makes you, you —
Imagine that an audience is being introduced to your brand for the first time. Well-executed branding has a lot to say.
Branding tells your story in an instant
Who are you as a brand, exactly? If you don't know, then neither will your audience.
Build your identity by establishing brand-defining keywords and using these words to shape the company voice, tone and aesthetic.
Every great brand should be easily explained with a few solid descriptors.
Branding builds an emotional connection
By establishing yourself as a brand, you can deeply connect with customers, employees and the general public. This connection is a gradual process which happens with time, but it starts by establishing a good reputation, letting your audience get to know you and ultimately finding memorable ways to communicate.
Oftentimes, great branding comes from embodying the essence of your brand in an unexpected way. Remember the Nike ad that saluted the last-place marathon finisher?
Branding builds confidence
Great branding takes guts, strategy, and intelligence—and sometimes—risk. To tell your customers what makes you "you," confidence is essential.
Think of it this way: some of the most successful brands in the world got to where they are because of a sense of confidence, not because they were offering a particularly unique product or experience.
2. Great branding gives you purpose and direction
According to the top branding agency BrandnBusiness Pune says - Whatever your brand may be, make sure there are goals and meaning behind it. Great branding is more than just your logo, font and colors.
Branding connects your values to a like-minded audience
Highly successful businesses have well-established missions, visions and values. But it's not just for big companies and do-gooder nonprofits. Smaller brands can take a more casual approach while still developing a core set of brand principles.
Your beliefs play a large role in upholding your brand identity and communicating it with others. But how you do this is up to you. Some brands take a more subtle approach, while others opt to weave values into a logo itself.
Branding leads to new directions, too
Sometimes even the greatest brands can be greater. Rebranding happens in many ways, and a common approach is a logo refresh.
Microsoft and Burger King have also made comparable branding improvements over the years by evolving their logos. Rebranding is incredibly important to the long-term sustainability of a mega-brand. Having a strong core brand identity can help ensure the success of a rebranding effort. And then there's the hardcore rebrand: the kind that leads to a totally new identity.
3. Great branding delivers results
At the end of the day, your brand is a business, and it deserves a great future. Part of the importance of branding is that a strong brand is essential to delivering the results you need.
Branding generates growth
When you're good, you're good. That's why well-established brands create sizable revenue.
Warby Parker built its brand with a unique mix of convenience (order glasses online, try them on at home, easily return them if you're not digging the look) and social entrepreneurship (for each pair of glasses sold, one is donated to a person in need).
The Warby Parker aesthetic is clean and straightforward (after all, they're a convenience-oriented brand). It's no frills, a bit hipster-y and just naturally cool without trying too hard. And their refined, approachable, kind-hearted outlook worked like a charm. Within five years of its founding, the company was valued at $1.2 billion.
Branding creates a positive employee morale
With great branding comes great company culture, and employee morale goes right along with it.
Look at the Lush store, for instance. They've been bringing sustainable, handmade beauty, bath and skincare items to the mass market for over two decades. Lush is also known for being incredibly transparent about its values (boycotting animal testing, rewarding customers for recycling their packaging, showing the name and face of the employee who made the product, etc.).
Employees love the brand and live the brand, and this happiness reflects positively on Lush customers and the company as a whole.
Branding unites an audience
Connection on a deep, personal level is a reflection of a well-built brand. It can be as simple as HelloFresh planning meals so that their customers have more family time.
Or maybe it's a bit more nuanced, like this Joyce Foods brand design by Martis Lupus which reflects that their patrons want special, high-quality condiments instead of run-of-the-mill Heinz and Hellman's.
Either way, when you unite customers around their needs and your values, the connection ensures brand loyalty, which ultimately leads to brand longevity.