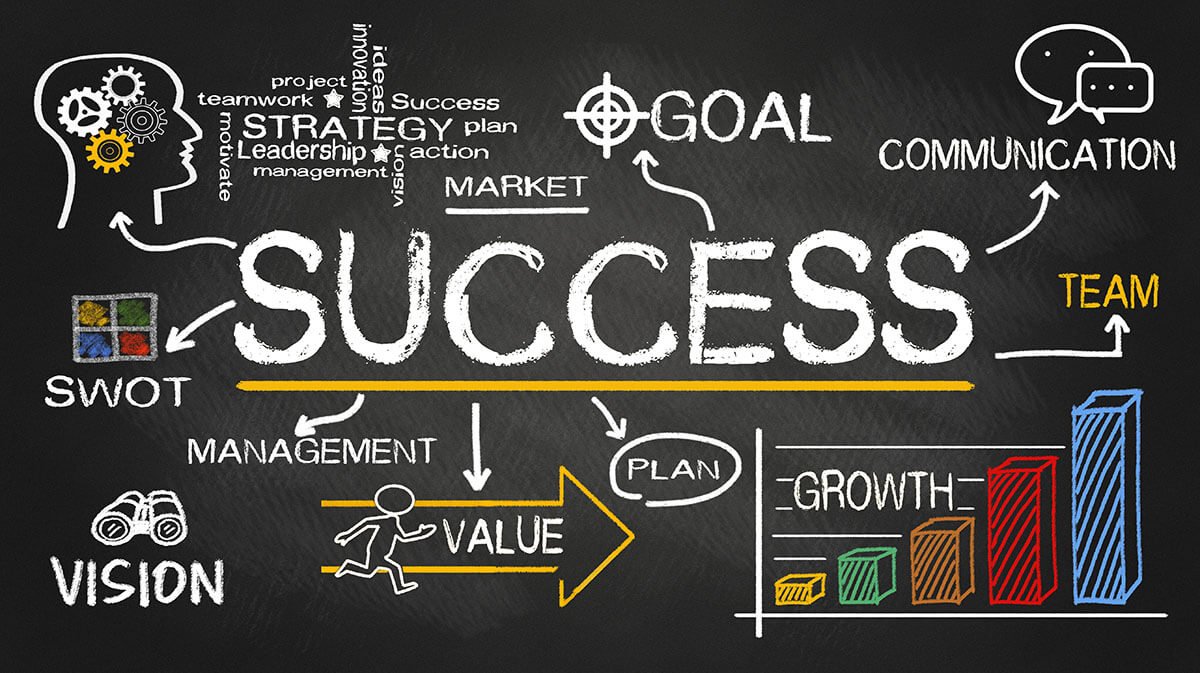 Essentials for Building a Successful Brand
To understand the dynamics of building a successful brand, it is important that we know what actually a brand means. While internet searches and dictionary definitions may define the brand in different forms, but all you really need to know that a brand is the character of your business. A logo is not a brand or neither is a certain perception. A brand isn't outlined exclusively by sellers or by consumers. Branding and the ingredients of a successful brand are about a blend of everything.
The relationship that's formed between a business and its consumers calls for a successful brand strategy. It's regarding the way a company shapes that relationship by persistently meeting its customers' needs and demands, distinctly accessing its role and gaining loyalty and trust by always maintaining its promises.
Successful businesses swear by various marketing strategies to drive their brands, from beautiful & functional websites/apps, social media marketing and search engine optimization, to display advertising, radio & television commercials and pay-per-click advertising. Yet, every successful branding strategy, constitutes of general factors to cultivate and sustain a relationship of faith with users.
Following are some core factors which are in respect to every successful branding strategy:
Research your brand's focus group : Brandnbusiness Jaipur
There is a rare chance of your business doing everything for everyone. Therefore, it is essential to focus on your 'target audience'. The very groundwork of your brand relies on it. When brand building, keep in mind who exactly you are trying to reach, does your mission meets their needs? Be specific. Know the detailed lifestyle and pattern of your customers. For example, Veterans, Working mothers, tech-savvy teenagers and so on.
The foundation of your brand will depend on sincerely comprehending personality of users. Something that they can relate to and trust on. Age, gender, location, income and education status are the basic yet necessary factors to consider. Divulge into what motivates and influences them, their agendas, brand choices and their pain points. With the ever-increasing competition in the market, keep your brand message crystal clear to help in achieving you audience.
Establish a brand mission statement
Devise a precise expression of what exactly is your business passionate about? This is your motto. It is crucial to know what value your business offers, prior to even establishing a brand that your target audience will rely on. The mission statement ultimately gives a reason to the brand's existence. It will enlighten every other facet of your brand building strategies. Your brand's symbol, tagline, message, voice and character should illustrate your mission. When questioned by people on what your business does; your brand mission statement should be the answer to it.
Acknowledge your competitors
It is not relevant to imitate big brands in the market, rather be conscious of what they do well and where they are lacking behind. The sole aim is to be unique from the competition. Attract users to buy from you over them! Everyone wishes for their brand to stand out in the league, and for that, acknowledging our competition in the industry is essential. Study your key competitors or standard brands. For example, research what processes did they follow while building a brand name. A good brand name is the one which is simplistic enough for costumers to recognize and remember.
Streamline your brand into every element of your business
Your brand should be viewable in everything that your user can watch, read, and listen. If a potential customer comes to your store, or a client walks into your office – your brand icon should reveal both in the surroundings and with personal encounters. From business cards to advertisements, to packaging and product – requires the seal of your logo. On any digital program, make sure that your brand appears in the same manner everywhere. Apply your brand style template to develop uniformity with graphics like colour, fonts, photography, etc. Your website is the most significant tool for promoting your brand. While creating your website: integrate your voice, message, and character into the content. Maintain profile pages for various social media handles. YouTube, Facebook, Twitter Snapchat and Instagram are all great platforms that will help reach your brand with its consumers better.
Be genuine to your brand building
An only exception to changing your brand into something different, should be based completely on calculated customer feedback. Because, consistency is the key. Upon selecting a brand voice, apply it for every part of content you create. Outline all the brand templates you design and circulate within the team members for reference. What is the value or point of brand building, if it is not consistent? Don't frequently alter your branding style. The anomaly will create confusion in your consumers, and will be tough to sustain the brand for a longer time.
To conclude, Brand building can be one of the most crucial tasks you can do for your new or functional business. A strong brand building technique can evolve your business from a small competitor into a successful one. You'll learn that your users will form an increased level of trust for your brand, and be more probable to buy what you are selling. Having said that, always establish consistent message and visual persona to solidify your mission. Assimilate your brand into each prospect of user experience: from your outlet to your website, and personal encounters!