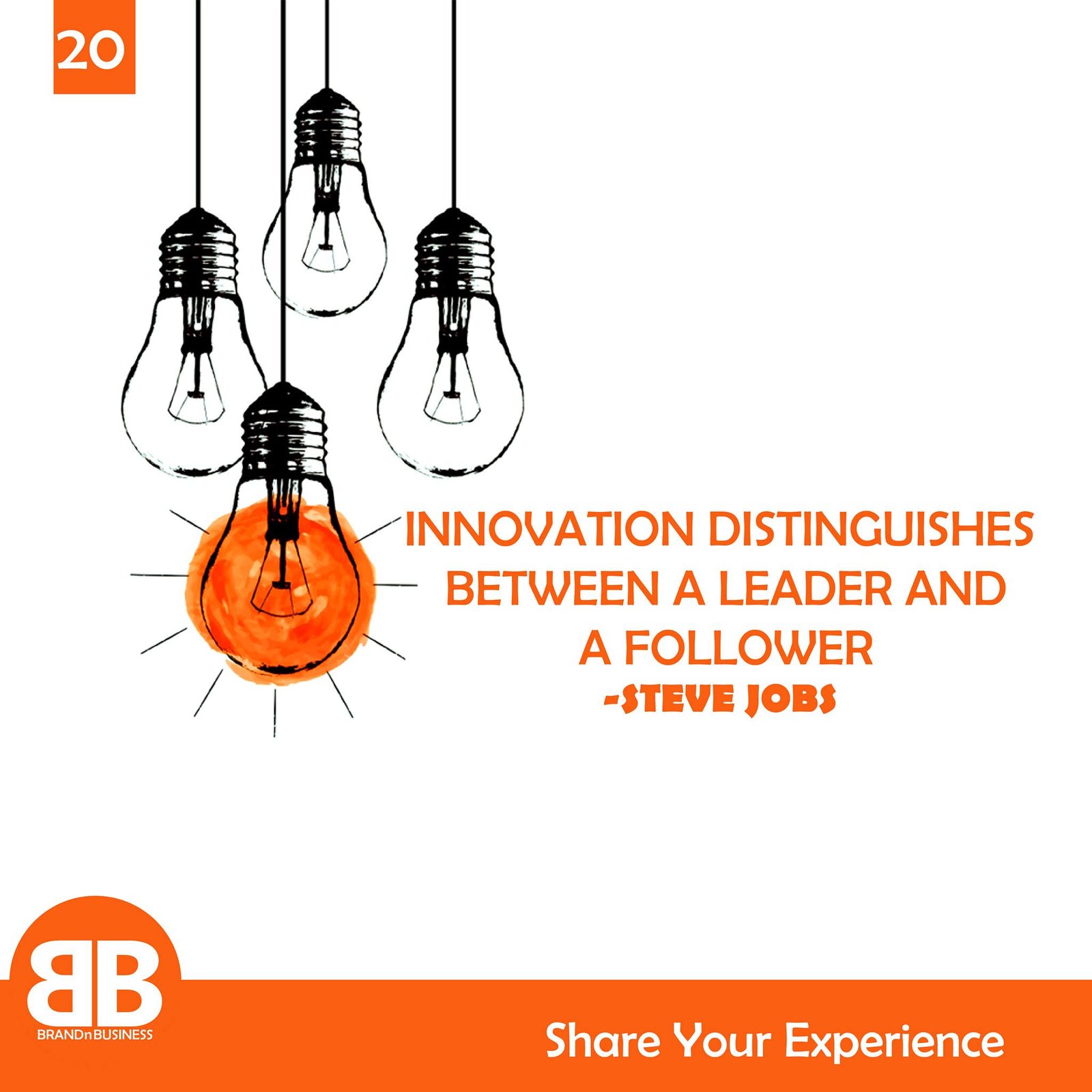 Imagine you're scrolling through your Facebook stream and seeing your favourite person holding a new product talking about its advantages and inspiring you to buy it. This is a common sight nowadays, and not only a matter of luck. We are in the world of influential marketing. In this, people with a large social media following advertise items and products to their fans. This innovative marketing method has transformed the way companies develop the growth strategy they employ. With the advent of social media influencer marketing has evolved into an effective tool for companies to connect with their intended audience and boost their revenues. In this post, we'll examine the role that influencer marketing plays in the growth strategy, and how it has become a vital component of every company's marketing strategy.
What is influencer Marketing and how can it be used?
Influencer marketing is one type of marketing that uses influential people using social media platforms to promote an item or service. Influencers are usually individuals with large followers on social media and are considered to be experts in their areas of expertise. Brands work with influencers in order to produce content that promotes their goods and services for their target audience.
The method of influencer marketing is quite simple. Brands find influencers with an audience that is in line with their segment. They then approach them with a plan to collaborate on an initiative. The influencer produces material that promotes the company's product or service and then communicates it to their followers.
Influencer marketing can come in a variety of forms, ranging from paid posts to Instagram and product critiques on YouTube. The most important thing to do with influencer marketing is to create genuine content that is a hit with the target audience of the influencer. It requires careful preparation and coordination with the brands and influencers in order to be sure the material stays on brand and communicates the intended message.
The advantages of influencer-based marketing can be many. Not only does it enable companies to reach a wide and active audience as well, but it also assists in establishing trust and credibility with customers. People are more likely to trust recommendations from an influencer than traditional advertisements. This can result in increased brand recognition, increased levels of engagement, and ultimately an increase in sales.
All in all, it is now an increasingly popular and efficient method for companies to reach their intended market and boost growth. Through partnering with prominent individuals through social platforms, businesses are able to develop captivating content that connects with the public and helps propel their businesses forward.
What has influencer marketing done to the landscape of marketing?
In the last few years, influencer marketing has transformed the landscape of marketing. With the advent of social media and the waning of traditional methods for marketing and methods, influencer marketing has evolved into an effective tool for companies to connect with their audience and increase their growth. Here are a few ways that influencer marketing has transformed the way marketers market:
The transition between traditional marketing and digital The influencer marketing revolution has replaced the traditional methods of advertising such as TV and print advertisements by using digital marketing techniques that target specific groups of people through social media platforms.

The importance of social media has increased The social media platform has emerged as an essential channel for marketing via influencers. Brands are now able to target specific segments of the population and reach an enormous and engaged audience via social media sites like Instagram, TikTok, and YouTube.

Customized messages for marketing: Influencer marketing enables brands to develop customized marketing campaigns that resonate with the intended public. By partnering with influencers who are connected to the people they follow, companies are able to make content that is genuine and accessible.

Engagement is a growing priority Influencer marketing has moved the focus from reaching out to a large audience, but instead engaging with the audience. The brands are now seeking influencers who can produce content that stimulates conversation creates buzz, and increases engagement.

More transparency and authenticity As influencers have become more prominent in marketing, consumers are more conscious of sponsored content and are seeking authenticity from influencers and brands. This has resulted in an increased focus on transparency and disclosure when it comes to influencer-based marketing.
In the end, Influencer marketing has transformed how brands think about how they market. It has changed the focus on engaging, personal, and genuine content that connects with users on social networks. With the popularity of marketing via influencers, we are likely to see further changes in the world of marketing in the near future.
Influencer marketing is a successful growth strategy.
Influencer marketing has evolved into an efficient growth method for companies that are of any size. Here are the reasons:
The targeted audience of Influencer Marketing lets businesses connect with a targeted group of people. Through collaboration with influencers who are well-known in a particular area or group of people companies can be sure that their message gets noticed by those who are relevant.

Reputable recommendations Consumers trust the advice of the influencers they follow. Influencer marketing enables businesses to use this trust to advertise their products or services.

More engagement: Marketing campaigns featuring influencers generally have higher rates of engagement than traditional methods of advertising. This is due to the fact that influencers have established a strong relationship with their followers, and are able to create material that is a hit with their followers.

Cost-effective: Influencer marketing may be more efficient than traditional methods of advertising. In lieu of investing a significant sum of money in an ad campaign, companies can collaborate with a variety of influencers to develop content that is more accessible to a larger public.

The results of influencer marketing campaigns are highly quantifiable. Companies can monitor the performance of their campaigns using measures such as engagement rates, clicks, and conversions.

Marketing for brand awareness Influencer marketing can aid businesses in building brand recognition. By partnering with influencers that have a huge follower base, brands can improve their reach and appeal to new audiences.
In general, influencer marketing is an effective strategy to grow a business that wants to connect with a particular audience, increase trust with customers, and improve the number of people who engage with them. With the continuing increase in social media's popularity and the decline of traditional methods for advertising, We can expect to find more businesses shifting towards influencer marketing in the future.
Examples of influential marketing campaigns
There have been a number of influential influencer marketing campaigns that have been successful over time. Here are a few examples:
Daniel Wellington: Daniel Wellington is a watch company that has developed the entirety of its marketing plan around the influencer market. Daniel Wellington collaborates with influencers to market its watches via social media and has had huge results due to this.

Glossier: Glossier is a cosmetics company that has made use of influencer marketing to expand its product line. The company collaborates with influencers to produce content that promotes its products and has seen substantial growth due to this.

Nike: Nike has worked with influencers to market its products for a long time. The company frequently collaborates with fitness and sports influencers to produce videos that promote its products. The company has had huge success reaching out to a younger demographic.

Fabletics: Fabletics is an activewear brand that has utilized influencer marketing to expand its business. The company collaborates with fitness experts to create content that promotes its products and has seen substantial growth due to this.

Airbnb: Airbnb has used influencer marketing to advertise its platform and expand its reach to new audiences. Airbnb works with travel bloggers to develop content that highlights the distinctive experience available on its platform. It has also seen huge success in establishing brand recognition.
Here are the most successful examples of campaigning using influencers. Each of these campaigns harnesses the impact of influencer marketing. It allows brands to connect with a specific group of people and establish confidence with customers. Through collaboration with influencers that have a large following within their field, These brands have created content that is resonant with the consumer and increases engagement.
How to choose the most appropriate influencers for your business
Selecting the best influencers to promote your brand is essential for the overall success of any campaign that relies on influencer marketing. marketing campaign. Here are some guidelines to help you identify and choose the best influencers to promote your brand:
Set your goals for your audience Before you begin seeking influencers, it's crucial to identify your ideal group of followers. This will allow you to find influential people with a fan base that is similar to your segment.

Search for influencers in your field: Search for influencers already producing content for your area. This will ensure that their followers are keen on your services or products.

Think about what size their followers Consider the size of their following: Although it might be tempting to partner with influencers with an extensive following It's important to realize engagement matters more than reaching. You should look for influencers who have a strong bond with their followers and who can produce engaging content for their followers.

Verify their engagement rate when you are considering an influencer, it is essential to examine your engagement levels. Find influencers with high engagement rates as it indicates that their fans are engaged with their content.

Check their content: Look at the content of the influencers to make sure it is in line with your brand's values and message. It is important to ensure that the content created by the influencer is an appropriate fit for your brand.

Verify their reputation before signing a partnership with an influencer, it is important to verify their credibility. Find influencers with an excellent reputation and are renowned for their excellent content.

Be aware of their costs Pricing for influencers can differ greatly based on the followers of the influencer as well as their degree of influence. Be aware of your budget and look for influencers willing to stay to your specifications.
Finding and selecting the best influencers to represent your company requires careful thought and thorough research. If you follow these guidelines find influencers that are a perfect match for your business and develop a successful influencer marketing campaign.