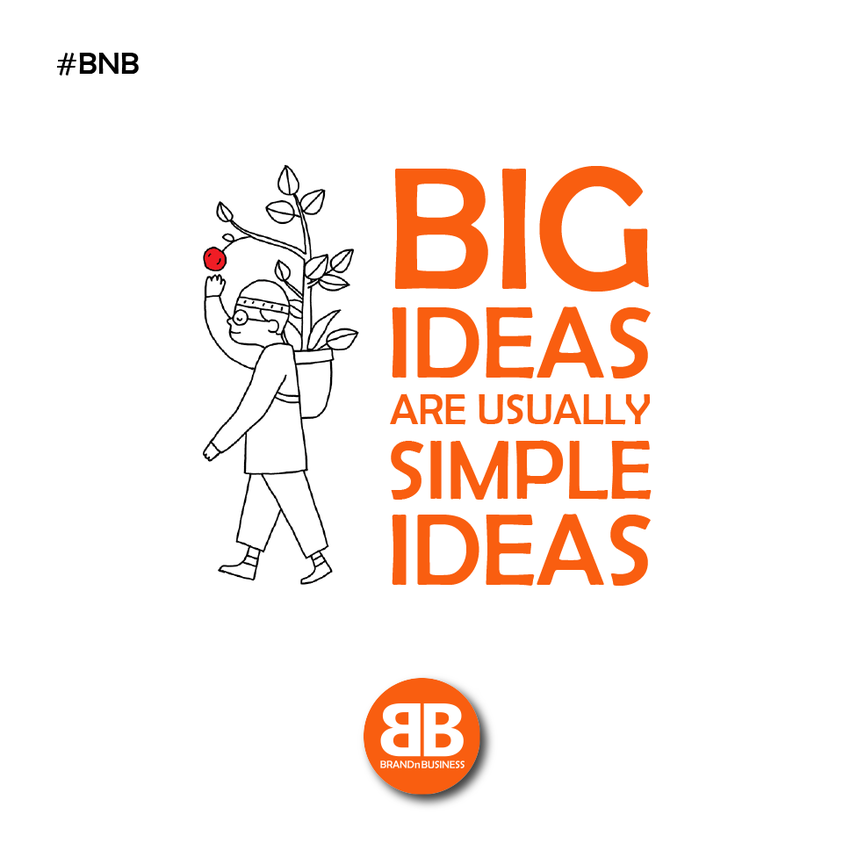 You can do a lot to help your business. This includes research, development, exploring marketing channels, and running focus groups to gather feedback about your products.
Graphic design is a key component in taking your business to new heights.
Every business wants to make a positive impression on its target market. Your Indian business might be the best priority.
Hire a creative agency, no matter how small or large your venture is. Professional graphic design agencies are essential to creating important marketing materials such as logo design, brand guidelines, and brochures.
Although it might not seem like a priority to make your business look good, we are here to explain why and how graphic design can help increase sales.
What do the top-performing businesses around the globe have in common? No matter if it's Apple or Coca Cola, McDonald's has one thing in common: a unique design identity. A unique and high-quality graphic design can help your brand build trust with customers faster.
This guide will show you how graphic design could help you grow your company.
Stand out from your competitors
Graphic design can make you stand out from your competition by being consistent and well done. Many of the most disruptive companies in their industry have been distinguished not only by their business proposition but also because of their design.
Think of brands like BrewDog. Their brand design stood out above the rest and made them stand out in the beer market. The first impressions can make a big impact. With the help of a skilled graphic designer you can grab attention to your audience before they even know about your product or service.
2. I ncreasesocial media engagement
Social media is an integral part of any company's marketing strategy. It's becoming increasingly difficult to stand out from the crowd with constantly changing algorithms and consumers.
To achieve this, you must first create an engaging and varied content strategy that sparks the interest of your followers. After you have achieved this, it's time to create a quirky and high-quality graphic design. This is supported by data. Facebook posts that contain images receive 2.3x more engagement than a regular post, while Tweet can generate 150% higher retweets and text-only tweets.
What if you don't have the budget to hire a graphic designer? You can work smarter and hire a graphic designer to create a variety of templates for different content types. These templates can be used to drag and drop images so you can create eye-catching and professional posts that will be seen by your followers.

3. Web design that builds trust
Some of you may say that. web designers understand that you are not graphic designers. There are many freelancers with the skills to do both. Your website design can make a big impact on your business' growth. A website that is well-designed has two components: visual design and user experience (UX) design.
Your standard graphic design principles are used to create the visual design. This makes everything professional and pleasing to the eyes of visitors. The UX design of a website focuses on taking the customer on a journey that ultimately leads to conversion. Both are essential and should not be overlooked.
Google will recognize a poorly designed website. Even if they do find your website, they might not be able to navigate the way you desire. Focusing on UX alone will result in a boring website that does not generate the engagement your visitors desire.
Before you rush to design a website, ensure that the visual design and UX complement each other. This is possible by hiring a UX/UI designer.
4. Perfect your pitch deck
Poorly designed pitch decks can turn off potential clients before they've even heard your proposal. Get the best first impression with a designer to design a professional pitch deck that sends the right message even before you open your mouth.
The right sales deck can make the difference between selling and leaving empty-handed. It is not an exaggeration. A well-designed PowerPoint template will help you grow your business for many years. It doesn't take long for a graphic artist to create your ideas. Before you give the template designer a brief, think about what you want in a template. There are many ways to present data using tables, bar charts, and pie charts. This will allow you to add new data to existing presentations the next time you create one.
5. Eye-catching advertising to maximise ROI
Advertising is an integral part of any marketing strategy. Graphic design is crucial to your success or failure, regardless of whether you have the resources for large-scale campaigns out-of-home or you are just trying out social media advertising. It's difficult to make an advertisement stand out amongst the noise.
A skilled graphic designer can help you create a campaign that attracts your target audience and makes them want more of what you have to say. This is the most difficult part of any advertising campaign, we are sure. Take your time to search for the right designer. Then, take even more time to explain to them what you want to accomplish, who your brand stands behind, and whom you are trying to reach with this campaign. Let them do the rest and let the magic happen.
6. Polish thought leadership reports and infographics
PR is one of the most effective ways to increase brand awareness. One of the best methods to do this is through thought leadership reports and visual information graphics. You might conduct a survey among consumers in your industry, and then create a report using the insights. Your report may be long and boring, but no one is going to read it.
How can you bring the amazing insights you have gathered to life and make them relevant to the media? Graphic designers are your best friend. Graphic design is crucial in making data more interesting and easier to understand. A skilled graphic designer can help make your report stand out and bring your key data points to the forefront.
Design Agency or Local Freelancer
Let's now discuss the important factors that you should approach a creative agency than your local freelancer:
1. They are experts in designing:
Experienced designers from a professional agencies have worked in different industries. The project managers and brand advisors guide them to deliver the highest quality designs to meet the client's requirements. It doesn't matter how experienced the designers are in designing. So it is important to approach a professional agency for design. This will make your job easier and reduce stress.
Freelancers may only be available to work in a particular area for a short time. While their exposure is less than agencies, the quality is still high. They do not follow a process that is slow or impedes work within the given time.
2. They can help you save time.
Everyone is running out of time in the current situation. It is easier to waste time than to throw money away. This happens when there is no professional approach and a system.
Professional designing agencies follow a structured approach. By clearly defining your goals and understanding your target audience agencies can implement the best strategies for your company. They will also give you an idea of the deadline and ensure that your project is completed within the specified time.
Local freelancers work for a short time, which can lead to delays in the project.
3. They can be tailored to fit your budget.
When completing a project, branding agencies will be flexible to meet clients' needs and budgets. They value every business's efforts.
DesignerPeople is one of the most creative agencies in India. We are privileged to work with all kinds of businesses in the major sectors. We listen to our clients and do our best in helping them with commercials. Agencies are focused on long-term business relationships and may compromise on the budget. This is something you shouldn't expect of freelancers.
4. You have many other creative resources:
The creative agencies are staffed with talented people who are experts in many areas. They were able to develop extensive creative strategies and reach a broad range of goals through their diverse services.
It is important to understand that strategy guidance is an integral part of the services creative agencies provide. Creative agencies don't simply create professionally designed content or materials. They will work with you to create strategies that help your brand achieve the next level.
You'll have access to all their resources, so they will be able to work together. This makes them stand out from other freelancers in the area.
5. It is extremely reliable to choose the right agency
Your business's nature can be dramatically changed by partnering with a branding agency. This can increase your brand's visibility and growth, as well as improve your customers' perceptions. With an expert team behind you, you can feel calm and optimistic about the future.
Sometimes it can be difficult to find the right brand design agency for you. You need to find the right partner for your branding needs.
To learn more about the person and who they have worked for, you can visit their profile and website. You might find large brands that are well-known. This can help you generate more confidence.