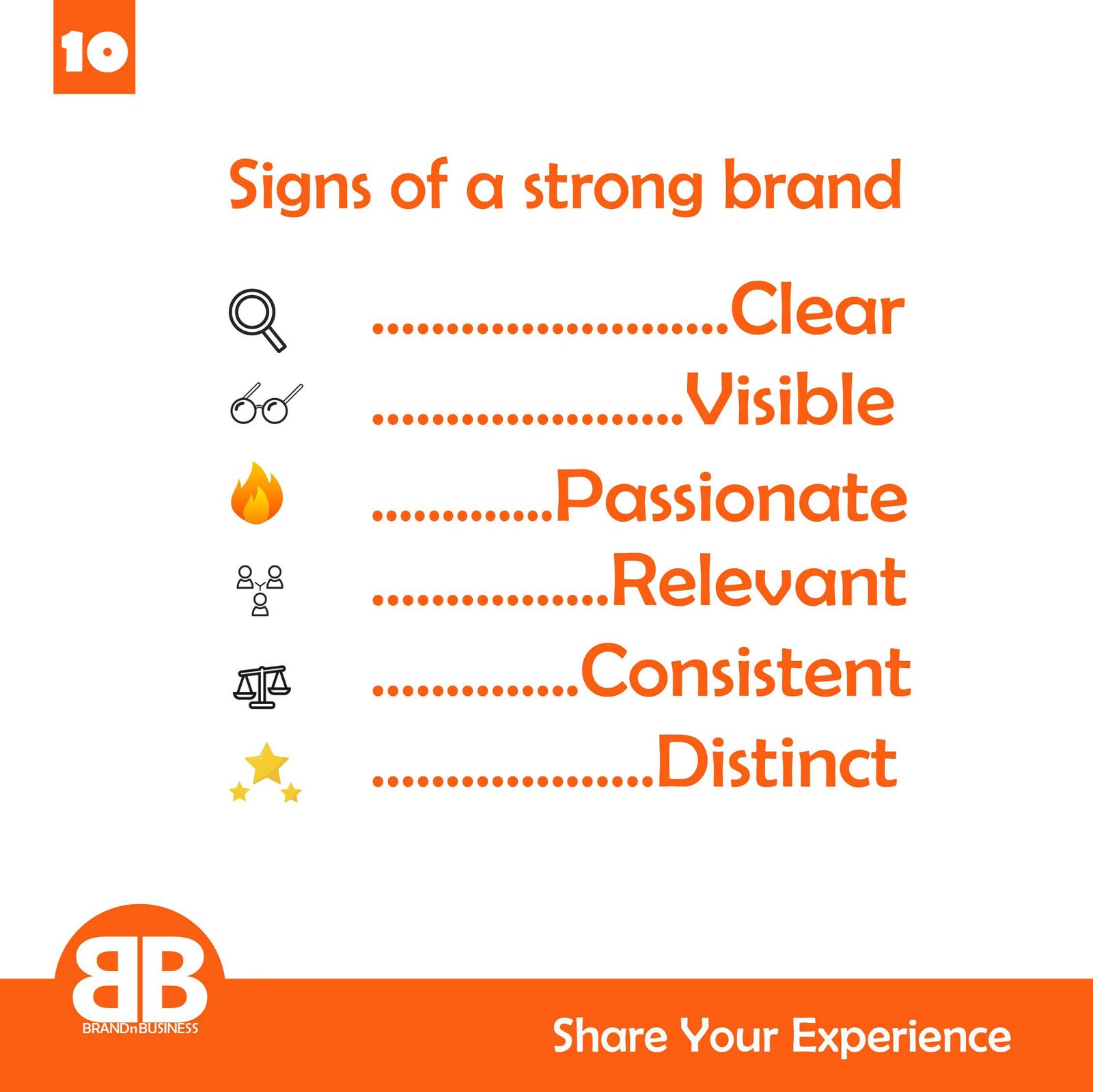 American Entrepreneur Dan Pallotta explains in simple words, the essence of branding is "Brand is everything, and everything is brand."
In today's modern world, brand discourse is becoming more distinctive and substantial. It's more than just branding. Product branding, service branding, and even individual branding are all part of the equation. No matter if you are a marketing professional or a layman enjoying his morning tea, branding is an integral part of every aspect of our lives.
A combination of logo design, mission statement, and logo design are called branding. This creates a positive, consistent perception of the company and its products and services among customers. A strong brand identity is a key to any successful Branded business. This is not only important in the early stages but also in the long term.
Although branding has been an integral part of any business for decades, it is perhaps more crucial than ever. Social media allows consumers to be exposed to new brands each day. This is great for consumers who have many options and can do extensive research to choose the best, but it makes it difficult for businesses.
Today's marketplace is flooded with competition. Businesses need to stand out from the crowd. You can do this by investing in a strong brand that attracts and keeps people's attention. You have control over how others perceive your business if you have the right branding. Don't overlook this!
Roles & Responsibilities of a Branding Company
The roles and responsibilities of a branding company vary depending on its customers' needs. They could be your strategist, your creative team, or any combination thereof. But, the ultimate role of a branding company is to create, plan, control, and measure your brand strategy.
They have the potential to be an integral part of your company. They must understand and perceive every detail about you. They must cover all aspects and find what makes your brand unique. Which are your brand's goals, values, and promises? Who are your target audiences and employees?
Knowing your market and the level of competitors gives you more insight into the strategies that will be needed to win the market. When they have all this information, it is possible to regulate growth.
Hiring Branding Company for the Next Normal in Every Business
After discussing the importance of owning a business brand, it is important to acknowledge that this can be difficult and requires expert assistance.
Your brand is what gives you a competitive edge. It allows you to communicate a strong brand communication strategy, which will dominate increase your reach and expand your target audience.
Importance of Branding Company for you business growth
Your Business Will Be Recognized by More People:
Businesses need the branding to be recognized more often. People will notice your branding more than a business that doesn't have it. Without a cohesive branding strategy, a business won't stay in people's minds for long.
A business with distinctive elements like a logo, appealing colors, and other visual elements is more likely to be remembered. Although they might only see your brand for a brief moment, if your branding is positive and memorable, they will likely remember it even if they aren't ready to buy your products or services. If your branding is memorable, once they are ready to move on, they will return to you.
Branding Can Help Build Trust
Although trust is the most important thing you can gain as a business, it isn't always easy. It will be harder for businesses to gain trust if they lack key branding elements.
When we look at businesses across any industry, branding is what many people expect to see. You have very little to showcase your business without branding.
You'd probably choose a business with professional, clear branding than one that hasn't. Your brand helps potential customers see that you are a trusted business. This can be used to inform potential customers early about what they can expect from your business. This is an investment that your business makes to grow, and potential customers will see that you have put effort to build your brand.
You Can Improve Your Advertising
Advertising is essential for any business to succeed. Advertising and branding go hand-in-hand. You must first create a brand to be able to advertise better.
Advertising your business should be seamless and reflect your company's values and identity. If you don't take the time to create your brand, this can be difficult. Advertising without solid branding is a missed opportunity to create an impactful campaign. When everything is connected, branding can help to increase brand recognition.
It's Great for Your Employees
Your company can also benefit from branding. You want your employees to enjoy working for your company, and feel part of a cohesive team. Employees will feel more involved in the company if they have a great brand.
You want the branding to attract new customers. But you also need to invest in branding to keep your employees motivated. Branded apparel and merchandise are just a few examples. But it also includes the overall look of your office. You can inspire your employees through branding and create a sense of unity. This could lead to great results.
Branding Creates Loyal Customers
Customers should not only recognize your brand and choose to use your business once, but they also need to be loyal customers. You can make your brand more relatable to your customers with good branding.
You can appeal to people's emotions by branding. This will make them feel closer to your company in many ways. You can build trust with your customers by using branding. It's possible to create a brand people care about, and you can put yourself ahead of businesses that don't use this to your advantage.
HOW CAN BRANDING HELP YOUR BUSINESS GROW?
Branding can be a powerful tool to help grow your business.
1. Loyalty to your customers: Customers who feel a close emotional connection to you are more likely to stick with your brand. Customers are also more likely to tell their family and friends about you.
2. Word-of-mouth marketing: Customer loyalty leads customers to recommend you. This is one of the most effective forms of marketing. Customers who are satisfied with the product or service you offer will be more likely to recommend it to others.
3. Repeat business: Happy customers are more likely to return to you for future services. Small businesses have the greatest source of new business from repeat customers.
4. Strong brands can increase visibility: This will help you get noticed by potential customers and attract more attention. You can also stand out from the competition.
5. Increased sales: All of these factors lead to increased sales. A strong brand will increase the likelihood that people buy from you. This can help you grow your business.
A strong brand is an important part of any business's growth strategy. These are the key elements to creating a brand that will make your business successful.