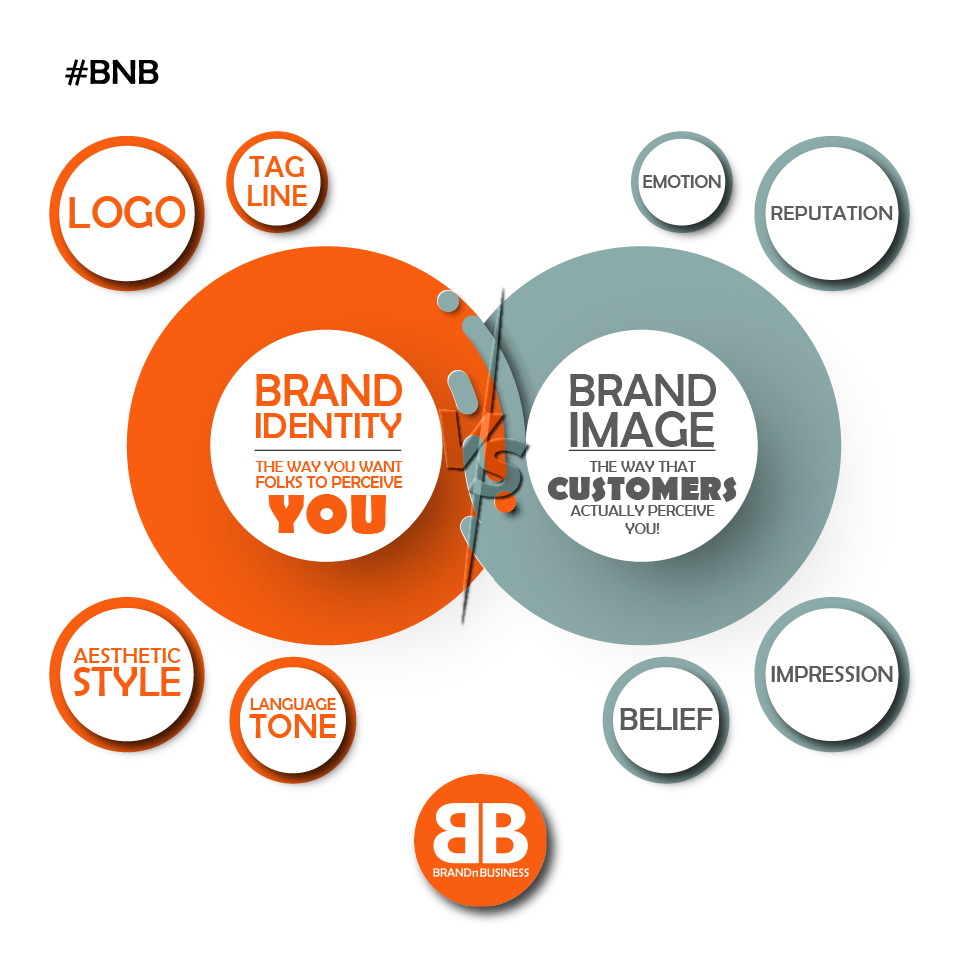 Establishing a solid online presence is essential for companies of all sizes. The Internet has now become a fundamental aspect of our lives, and customers are increasingly turning online to look up products, services, and brands prior to making buying decisions.
To be successful in this online environment, businesses must create effective branding strategies that are able to resonate with their intended viewers and leave a lasting impression.
In this complete guide, we'll explore the most important elements to build an effective online presence. We will also offer practical tips and strategies to build a strong brand image on the internet.
Understanding the importance of online branding:
Before getting into the complexities of strategies for branding, it's crucial to understand the importance of having an online presence. The Internet has revolutionized the way that consumers communicate with companies, which makes it essential for businesses to be able to adjust to the changing times.
Here are a few of the reasons for why establishing an online branding is vital:
Reach and visibility: An online presence lets businesses expand their reach far beyond geographic boundaries and reach out to a worldwide public. By establishing a presence on online platforms, companies have the ability to boost their visibility and draw new customers.

Credibility and Trust A solid online presence can help establish credibility and build trust with customers. If a company's website is a professional website with active social media profiles and positive reviews from customers they establish itself as a trustworthy and reliable organization.

The Competitive Advantage In Today's highly competitive environment, companies that do not have an impressive online presence are at risk of being outnumbered by their digitally savvy rivals. Establishing a solid online presence can provide companies with an edge over their competitors and make them stand out from the crowd.

Customer engagement Digital technology offers a variety of avenues for businesses to connect with their clients. Through email, social media, marketing, and other internet-based channels, companies can establish an easy channel of communication and establish lasting relationships with their intended public.

Reputation: An effective online presence can help in establishing branding recognition and recall. If customers are able to consistently see the online presence of a brand through various channels, it enhances the image of the brand and increases the chance that it will be remembered.
We now know the importance of creating an online presence so that is strong we can begin to explore the realm of branding on the internet.
The definition of branding within the Digital World:
Branding isn't just about the logo and taglines, it's the core of your company. It includes everything from how your brand's image looks and sounds to the thoughts and feelings that it triggers in people's minds.
The world of digital branding transcends conventional marketing methods and requires a thoughtful strategy to create a unified branding identity that is recognizable to the people you want to reach.
To establish a solid online presence, it's vital to be aware of the essential elements of branding in the digital age:
The brand identity: The identity of your brand comprises the visual and verbal aspects that establish your company's identity. It encompasses your company name logo, tagline colors typography, as well as your overall aesthetics of design. These elements must be in sync to create a cohesive and memorable brand identity that represents your beliefs as well as appeals to the targeted customers.

Strategies for Branding: The strategy for your brand defines the long-term strategy for creating and establishing your brand's image in the online landscape. It includes identifying your target group conducting market research studying your competitors, and defining your own unique selling proposition (USP) which sets your brand apart from the rest of the. A well-planned brand strategy serves as a guideline to guide your branding activities.

Marketing Messaging for Brands: Brand messaging refers to the way you communicate your brand's values and the key messages you want to convey to your customers. It requires the development of an unambiguous style of communication, a messaging framework, and storytelling strategies that are consistent with your brand's identity. Effective branding helps to create an emotional connection with your customers and helps reinforce your brand's image.

Brand Experience In the digital age the brand experience is every interaction that a customer interacts with your brand online. From visiting your website to engaging your social media pages each touchpoint should provide an enjoyable and seamless experience that represents your brand's values. Delivering excellent customer service and personalized experiences are also essential to creating an enjoyable brand experience.
We now have a good understanding of brands in the online age Let's look at the top 11 strategies to establish a solid brand identity.
Finding Your Target Audience:
Understanding your ideal customer is crucial to successful branding. By defining the demographics preferences, and interests of your ideal customers you can adjust your marketing efforts to connect with the people they are. Market research studying the data of customers, and developing buyer personas are effective ways to get a better understanding of the people you want to reach.
Designing a distinctive brand identity:
A solid brand identity is the foundation for a strong online presence. It requires crafting a compelling story for your brand as well as defining brand values and creating an unifying voice for the brand. By aligning the brand's image with the aspirations and values of your people, you will be able to create an emotional connection that builds confidence and trust.
Create a professional website:
A professional website can be the foundation of your online presence. It must be attractive and user-friendly as well as optimized for SEO. Using high-quality content, easy navigation, and appealing visuals will enhance users' experience, and make an unforgettable impression on your visitors.
Utilizing Social Media Platforms:
Social media platforms are an effective way to connect with your customers share relevant content and build your brand's presence. By identifying which platforms are used by your intended group and developing an appropriate strategy for social media it is possible to interact on your social media followers' behalf, create connections, and increase visitors to your site.
Engaging in Content Marketing:
Content marketing plays a crucial part in creating thought leadership as well as educating your customers and establishing trust. Making and disseminating relevant and useful content, like videos, blog posts, and infographics, can help position your company as an authority source in your field.
SEO Engine Optimization (SEO) methods are crucial to increase the visibility of your website on the results pages of search engines. Through performing keyword searches, optimizing your on-page elements, and constructing quality backlinks, you will be able to boost organic traffic and increase the visibility of your brand.
Advertising on the internet, like paid-per-click (PPC) campaigns, as well as displays, is able to boost your brand's visibility and draw specific traffic to your site. By choosing the right platform defining the goals of your ads, and enhancing your ad campaigns, you can get the most value from your advertising investment.
Establishing Relationships with Influencer Marketing:
Influencer marketing capitalizes on the popularity and trustworthiness of influencers to help promote your brand. Working with influencers who align with your beliefs and who have a substantial following will allow you to get your message out to a larger public and establish confidence in potential buyers.
Monitoring and analyzing online presence:
Monitoring and analyzing regularly your online presence can help you to assess how effective your marketing strategies are. Tools such as Google Analytics, social media analytics as well and online reputation management software give useful insights into the engagement of your audience's web traffic, engagement on websites, and brand perception.
Handling Online Reputation Management:
Controlling your reputation online is vital for protecting the image of your company. Responding promptly to customer feedback or issues, as well as maintaining an online reputation that is positive is essential to establishing confidence and trust among your target audience.
Monitoring the success of your Branding Strategies:
To be sure that your strategies for branding are effective, it's important to set up important metrics for performance (KPIs) and monitor relevant metrics. Monitoring metrics like traffic to websites conversion rates, conversion rates as well as social media engagement and mentions of your brand will allow you to evaluate the effectiveness of your branding initiatives and make better choices.
Conclusion:
A strong online presence is vital for companies operating in the digital world. By putting together a coherent branding strategy, creating a website that is user-friendly, taking advantage of social media, and leveraging the potential of content marketing, you can build a strong online presence and communicate with your audience in a way that is effective.
Always keep track, analyze, and adjust your strategies based on information and feedback in order to constantly improve your presence online. Make the most of the opportunities the online world has to offer and establish your company as an authority to be trusted in your field.