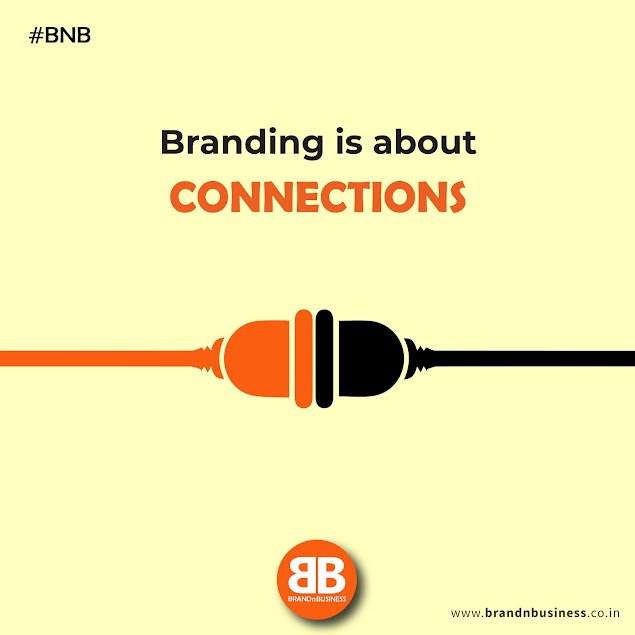 What exactly is BTL Marketing?
BTL Marketing stands for "Below The Line" Marketing, which is a term used to describe marketing efforts that are targeted directly at the targeted consumers In contrast Above The Line (ATL) marketing, is aimed at a larger, large population. BTL Marketing includes promotions in-store and direct mail. Other examples include the use of email marketing, telemarketing trade shows, special events and interactive marketing, targeted ads, and more. These initiatives aim to establish an intimate and more engaging relationship with the public, which results in greater awareness of your brand and sales.
In the current environment of changing trends, companies cannot be successful using traditional methods. With consumers changing their habits and habits, companies and brands must alter their methods of reaching out to their customers. ATL (Above the Line) activities were very popular in the past. The marketing of products was done by brands using radio, print, media, and the internet. In the modern world, these methods don't produce the lead quality that is desired. BTL (Below the Line) practices have taken over the market today and a majority of companies are adopting this method for marketing as well as promotion for retail.
BTL activities enable brands to connect with their target audience on a more personal level and stand out from their competitors. Brands employ innovative and imaginative strategies to capture the audience their interest and keep them captivated. They use BLT initiatives including direct mail campaigns, trade shows promotional events for brands and telemarketing, catalogs and exhibitions, as well as giveaways of samples of the product. Thanks to the advancement of digitalization, BTL activities have been increased. Brands have made digital copies of their marketing activities and rely on search engines to reach out to a larger global audience.
BTL marketing enables brands to remain in close contact with their customers and develop an enduring customer base.
What is the process by which BTL Activities function?
BTL, a.k.a Below the Line advertising is a marketing technique that focuses on the promotion of the company by engaging with customers emotionally. This kind of marketing has allowed consumers and brands to have an exchange of information. It provides the brand with a huge exposure, allowing it to interact with its existing audiences or create new audiences by opening up to a new market. BTL marketing is a perfect choice for businesses who wish to enhance their exposure.
BTL Marketing Made Simple Check these

BTL Marketing

Examples to Get Inspiration
1. Photo Booths:
The use of an innovative and engaging photo booth during an event lets businesses promote their products or services in a manner that is subtle. While doing so people who attend the event take pleasure in the event and offer them attention to social events.
2. Twitter Cafe, Social Cafes, or Tweet Café:
These could shine a spotlight on your brand while making your event a trendsetter through social media channels.
There are many ways of carrying out BTL marketing and getting visibility that will increase sales eventually.
The Seven Benefits of the Top 7 Activities Below the Line (BTL) Activities
1. A Direct Line of Communication between Brands and Consumers:
In the past, brands promoted their products to customers without knowing them. By using the BTL approach to marketing both consumers and brands have the ability to communicate with each one another. Direct communication helps brands comprehend what their customers want and also lets consumers know what the brand has to offer its philosophy, values, and goals. Through the use of activities that directly communicate the message of the brand consumers are able to trust the brand. It also increases the credibility of the brand. Additionally, brands can evaluate what they can offer based on the consumer's buying habits and patterns. Once they have built an existing customer base that is loyal and maintaining it, brands can keep in contact with them via emails, direct sales events, etc.
2. Make Brand Recognition:
If your business is looking to increase visibility, BTL marketing could be the best way to take it!
They have proved to be efficient methods to increase awareness of brands. Brands employ BTL strategies to expand their reach to a wider market. The more original the idea is, the more likely it will be received by the public. Today the brands are advertising their events or platforms popular offline or on social media. The brand's presence is emphasized by BTL campaign marketing.
3. Attaining to Target Audience:
What's better than contacting the Target Audience personally? Don't overlook the power of personal interaction. When it comes to BTL marketing, it is possible to are able to set a goal and reach it with targeted marketing campaigns. Whatever you decide to do be sure to be aware of your target audience. Determine their interests, preferences, and psychographics. BTL activities will help to reach them efficiently.
4. Helps Make Your Brand Stand Out:
The business is rife with competition as well and the press is filled with ads. In a highly competitive marketing environment, BTL marketing is a way to stand out from the crowd and deliver a clear message to your public. Furthermore, a dynamic method always reaches the core of the audience.
5. Creates Credibility for Brands:
Experiential Marketing services have increased the effectiveness of BTL marketing. These strategies allow companies to show off and showcase their products. The first-hand experience is a powerful tool for achieving results and leads to the highest sales of the product. A positive image of the brand is built while enhancing brand-customer relations.
6. It firmly impacts the audience:
In comparison to traditional marketing strategies, BTL marketing creates an even greater impact on people. The brand is incorporated into the minds of audiences and the interaction improves the recall value of the brand.
7. Lets Customers Feel Your Product
Have you ever stumbled across samples of products for free in the supermarket or grocery store supermarket? One of the types used in BTL actions is "Sampling and Trial generation." It presents the brand to its public while providing them with an understanding of the product. If the customers experience it, they will purchase it over and over again. This is a way to assure quality for building brand loyalties.
Written By: Keywordriser